Life is really all about Having Fun, Making Memories and Living Life to the Fullest. But it's also about Making a Difference and Learning new ways to do the same. Recently I had the opportunity to be in a room with so many passionate people with the goal of contributing to society and making our community even better. Sam Sullivan is an amazing person. I had the opportunity to meet and shake hands with him several times, as we shared a few laughs and a few amazing stories. He is a great guy wanting to do so much for this world and has dedicated himself to improving the quality of life for disabled people in North America.
As a former Mayor in Vancouver BC, he was awesome at connecting with people as he was always authentic with his smiles and wanting to make Vancouver all that it could be. I definitely followed his career, and my fondest memory was when he led the troops and raised the Canadian Flag in Turin to lead Canada in bringing the amazing 2010 Paralympic Experience to Vancouver.
As I am on the same mission, Sam is all about Making a Difference. Sam Sullivan's "Public Salon" is about putting together a community of great people with a variety of backgrounds, talents and skills to unite in the common goal of as I said above, making the community even better. I was fortunate to be able to attend this awesome event at the Vancouver Playhouse Theatre recently with so many amazing people eager to see what was happening  and how they could contribute to this world. Thanks to my friend Alice Zhou for helping to promote this Epic event.
The night was filled with great speakers, and of course the equally amazing entertainment brought to us by the Four on the Floor String Quartet. The Public Salon is a wonderful place to get inspiring ideas and to know more about some outstanding citizens and what they are doing to make an impact. Thanks once again to Sam Sullivan for this awesome event that is meant to motivate and inspire action. To find out more about the amazing Public Salon and of course more upcoming events, Click here.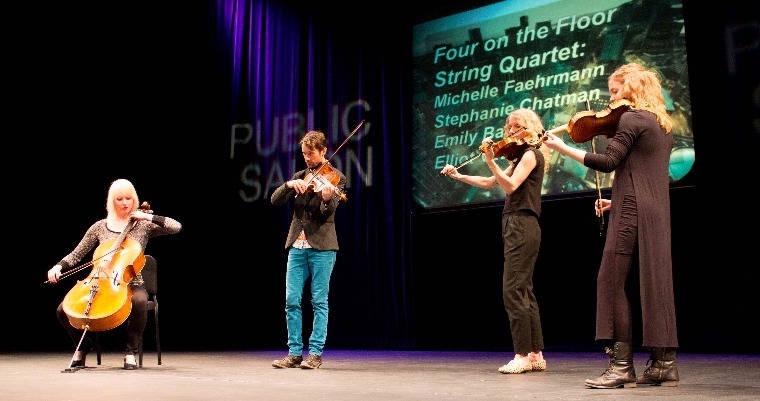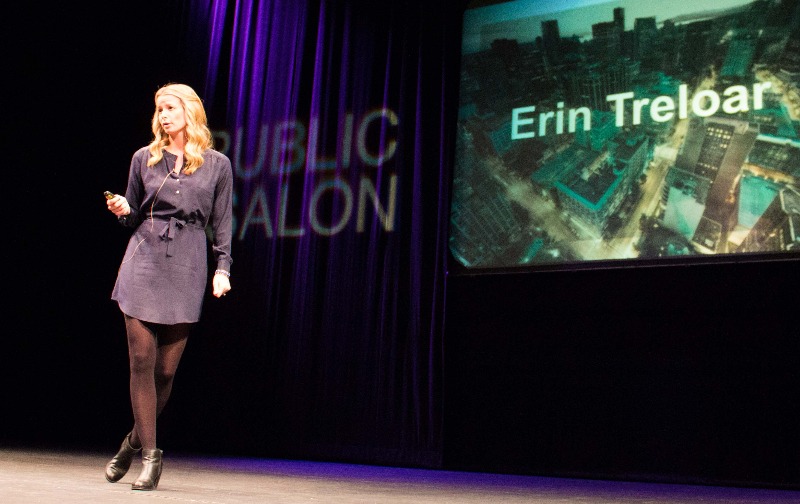 Great  shots – photo credit to: Minaz Kurji
——–
Passionate about helping others discover a purposeful life filled with Grateful Happiness, Robin encourages others to Make Memories and Live Life to the Fullest! He enjoys Spreading Joy, Loving Life, and Making a Difference!
—–